Red Moon, starring Philip Bulcock (THE DARK KNIGHT) and William Hope (ALIENS), is now available on BBC Sounds.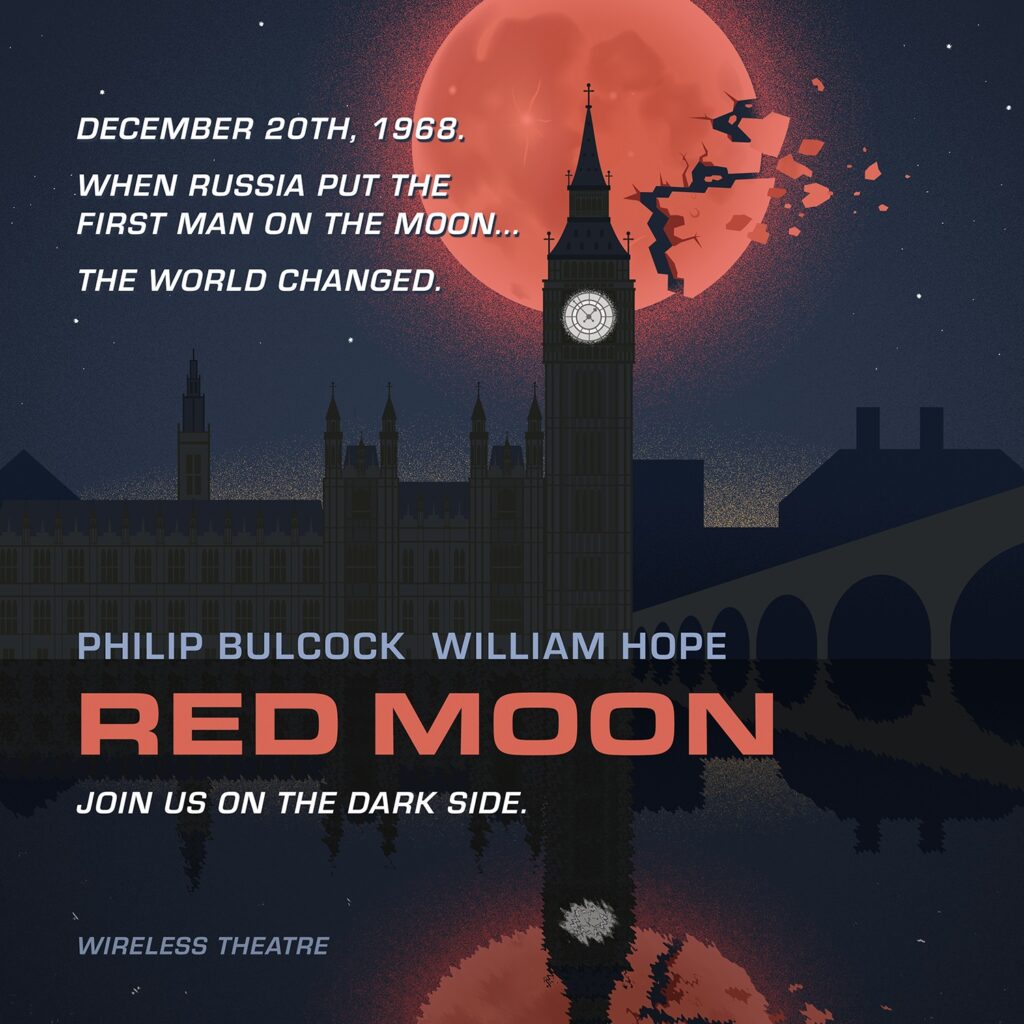 London, 1979. As American and Soviet moonbases aim their missiles at targets across the planet, former MI5 agent Eddie Sloper stumbles across a deadly conspiracy in this alternative-history, Cold War thriller.
Winner of Best Online Audio Drama at the BBC Audio Drama Awards, 2019.
Starring Philip Bulcock, Yasmine Holness-Dove, William Hope and Stephen Critchlow. Written, directed and produced by Robert Valentine. A Wireless Theatre Production.