Volume 8 of Big Finish's The Third Doctor Adventures has just landed with a terrific trailer. The set contains two new stories, Conspiracy in Space by Alan Barnes, and my story, The Devil's Hoofprints, which stars Tim Treloar as the Doctor, Sadie Miller as Sarah Jane Smith, and Jon Culshaw as the Brigadier, with Robert Daws, Barnaby Edwards, Derek Griffiths, Carolyn Seymour and Nicholas Briggs.
Based on the real-life 'Great Devon Mystery' of 1855, it's a tale that's intrigued me ever since first coming across it in the PG Tips Unexplained Mysteries of the World card collection back when I was a nipper (see below!).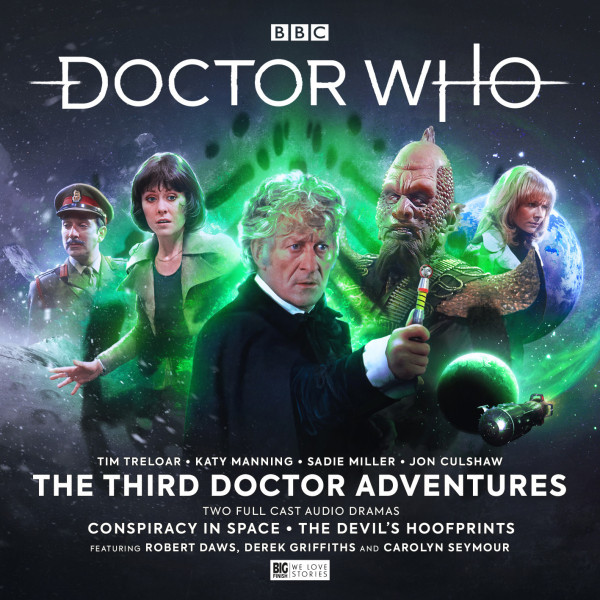 The Devil's Hoofprints by Robert Valentine
Long ago, in Devon in 1855, a mysterious event occurred. Overnight, during a terrible blizzard, thousands of hoofprints appeared in the snow. The tracks led on for miles… and no-one ever identified who or what caused them.
Many years later, the Doctor, Sarah and the Brigadier have come to Devon themselves, to visit a controversial scientific establishment in the wake of a mysterious death and rumours of strange occurrences in the vicinity.
But things are just about to get much, much stranger. Because they're about to uncover the origins of the Devil's Hoofprints… but is this one mystery that should have remained unsolved?