I've got two Big Finish adventures coming out in March 2021 which are both available to pre-order now. The first is 'Faustian', the opening episode of three-part box set Master! starring Eric Roberts and Chase Masterson, and featuring Laura Aikman, Alistair Petrie with Nicholas Briggs as the Daleks.
Drake Enterprises is the most powerful company on Earth. Dr Lila Kreeg is its most valued asset. But her experiments open a doorway which allow an evil back into the universe. The Master can offer Lila the world, so long as she obeys him…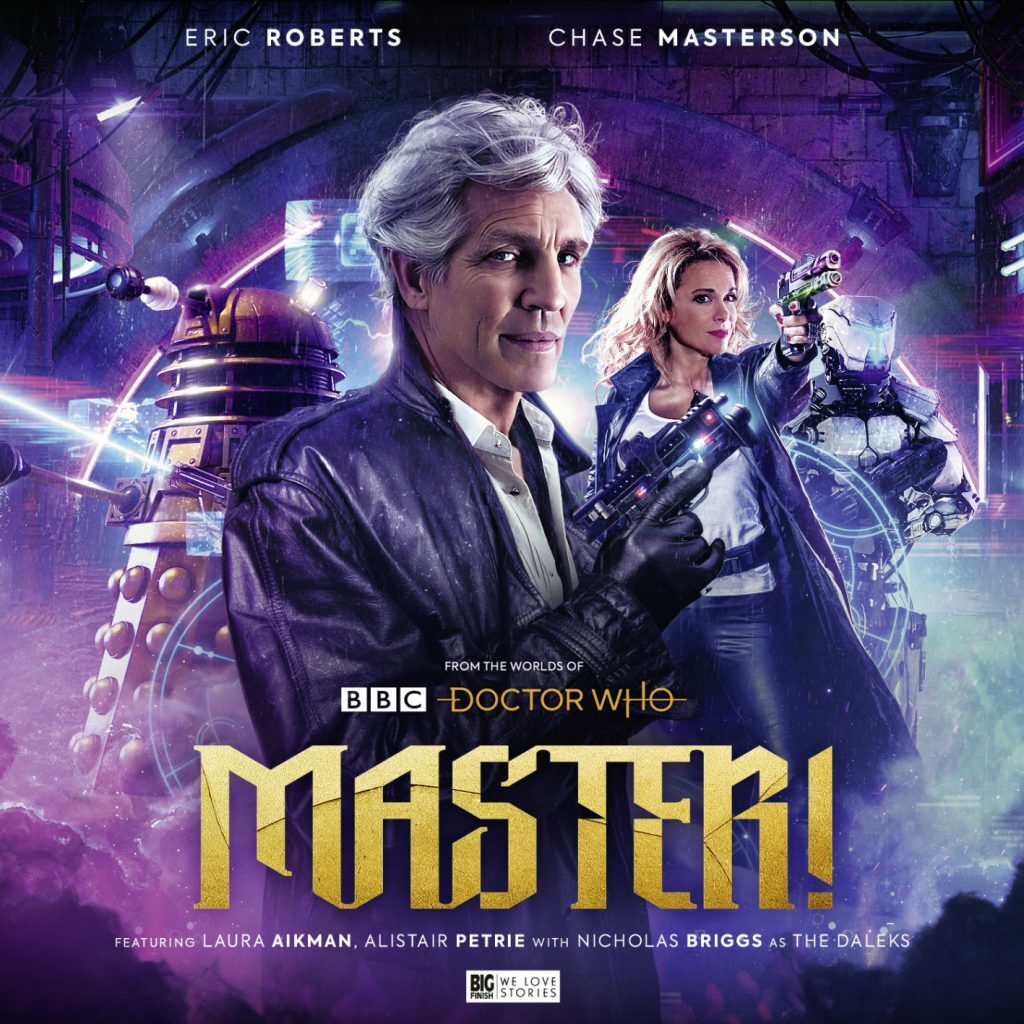 The second is the 275th and final story in Big Finish's Main Range, a twenty-year series that began with The Sirens of Time and ends with The End of the Beginning. Starring Peter Davison, Colin Baker, Sylvester McCoy and Paul McGann as the 5th, 6th, 7th and 8th Doctors, it features Youssef Kerkour, Kevin McNally and David Schofield. Check it out!
The Universe is in a state of crisis, facing destruction from the results of a strange spatio-temporal event. And the Doctor is involved in three different incarnations – each caught up in a deadly adventure, scattered across time and space. The whole of creation is threatened – and someone is hunting the Doctor. The three incarnations of the Doctor must join together to confront their implacable pursuer – but in doing so will they unleash a still greater threat?